I would consider a 4th Degree BJJ black belt under Master Royler Gracie to be dangerous. But Professor Kid Peligro wasn't always a dangerous black belt. According to him, he was the smallest, worst student who got beat up on the mat so much that he had no choice but to get better. So that's how Gerry Costa earned the nickname "Kid Peligro", the dangerous kid!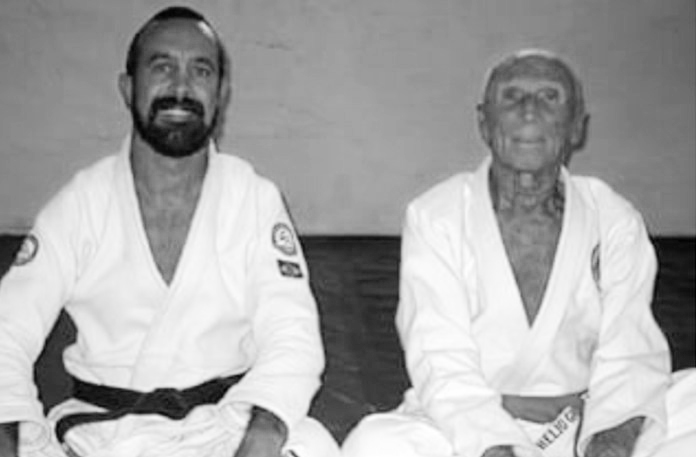 I've had the pleasure of training with Prof. Kid every summer for the past few years. He's good friends with my Head Instructor Prof. Allen Hopkins. He visits our Team Hopkin's annual summer Training Day in Pensacola Florida. My instructor (Steve Miller) always talked highly of Prof. Kid Peligro and said he was very technical but easy to learn from. Steve was right on. Prof. Kid is also really friendly and even though I had just met him, it seemed like I'd known him my whole life. Right away you can tell that he is a sincere person who's passionate about sharing Jiu Jitsu, Surfing and Ginastica Natural with others. He is also a published author of many instructional BJJ books and one of the first Brazilian Jiu Jitsu bloggers starting back in 1998.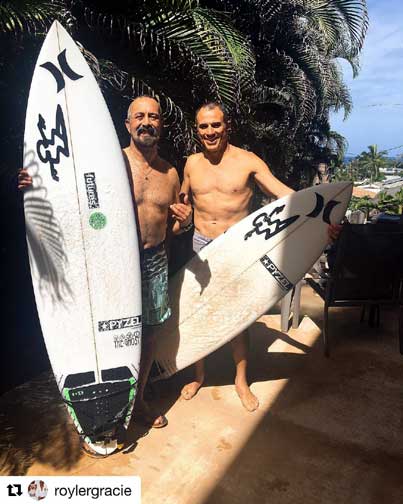 Prof. Kid Peligro was born in Rio de Janeiro, Brazil and grew up surfing. So what does surfing have to do with BJJ? Well, the two are more connected then you might think. They both promote a similar lifestyle of health and balance within the Brazilian culture. His friends convinced him to try Jiu Jitsu even though he was dreading his first class, but he was hooked after the very first moment and it took over his life. Both surfing and BJJ require flexibility and conditioning, which are vital as we grow older. That's why he also trains and teaches 'Ginastica Natural', which is an exercise based on natural body movements from yoga, BJJ and plyometrics. It helps prepare you for the unique positions the body goes through while either surfing or rolling on the mat.

Prof. Kid's not the only one with a BJJ black belt at his house. His wife started practicing BJJ after the two got married and also earned her black belt. That's something that he and I both have in common, we are able to share the mat with our better halves. When we first met, he told me that one day my wife would be better at Jiu Jitsu than me. So my reply is "maybe someday, but not today". We're looking forward to seeing him again in a few weeks in Pensacola. If you are a member of Team Hopkins, then I highly recommend that you attend this years training day on June 1st & 2nd.